Antique, Signed Cast Iron E. F Caldwell and Co New York Bronze Book Ends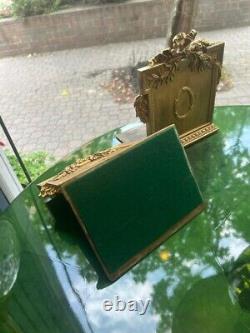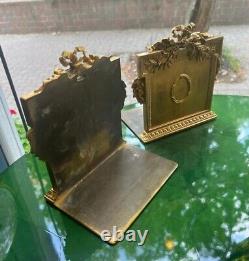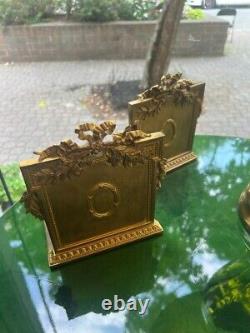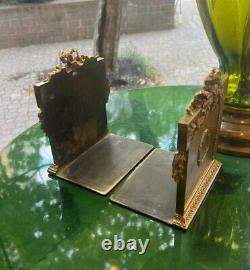 Dimensions: 8" x 6.5" x 4.5. These antique, signed cast iron bookends from E.
New York exude timeless elegance and sophistication. Crafted in rich bronze, they are a remarkable example of exquisite craftsmanship and a testament to the enduring beauty of vintage art pieces. The bookends feature intricate detailing, showcasing delicate motifs and intricate patterns that captivate the eye. Each piece is adorned with the distinctive signature of E. The weight and durability of cast iron lend these bookends a substantial feel, ensuring they will firmly hold your treasured books in place while adding a touch of nostalgia and character to any bookshelf or study.
As collectors' items, these bookends are not only functional but also serve as cherished heirlooms that tell a story of a bygone era. Their vintage charm and historical significance make them a delightful addition to any antique collection or a perfect gift for those with a penchant for rare and distinguished decor pieces. Whether displayed in a classic library, elegant office, or as a centerpiece on a well-curated shelf, these Antique E. New York Bronze Book Ends will undoubtedly elevate the ambiance of any space and be a constant reminder of the enduring beauty of fine craftsmanship and the rich history they represent.