Avenue Q Cast Signed Framed Poster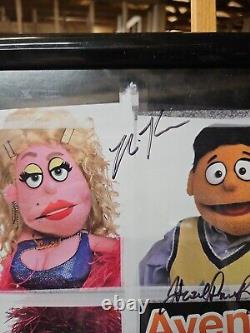 This beautiful framed poster is a must-have for fans of the Tony Award-winning musical Avenue Q. Featuring the signatures of the talented cast, this original poster is a true collector's item. Perfect for theater enthusiasts and collectors of entertainment memorabilia, this piece would make a great addition to any home or office. With its vibrant colors and intricate design, this poster is a stunning example of the artistry and creativity that goes into producing a Broadway show. Whether you're a fan of the show or simply appreciate the beauty of original artwork, this piece is sure to impress.
Don't miss your chance to own a piece of theater history.