Family Matters Cast Signed 8x10 photo Autographed JSA Reginal VelJohnson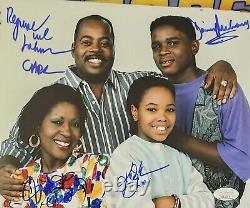 This 8x10 photo was signed in person at ECCS' exclusive private signing with the cast of the hit tv show Family Matters. Reginald VelJohnson, JoMarie Payton, Kellie Williams & Darius McCrary all beautifully autographed this photo from the hit show. Stock photo as multiple were signed.
WE ARE ALSO ON FACEBOOK & INSTAGRAM. ECCS is RACC TRUSTED #256.